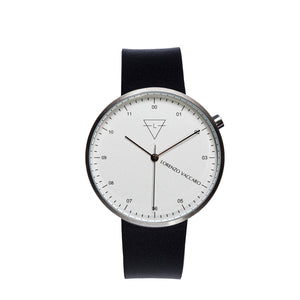 Lorenzo Vaccaro Classic
Sale price Price €159.00 Regular price
Tax included.
Shipping
calculated at checkout.
Affortable Luxury
ITALIAN DESIGN AND AFFORTABLE PRICES
Crafted using the highest top quality materials such as Italian Top Grain Leather, Japanese Movement Miyota, Stainless Steel etc
Lorenzo Vaccaro is more than a brand or an e-commerce store. A movement, an uprising, we're here to disrupt the watch and fashion industry. We set out to deliver premium watches and accessories of high quality, while ensuring prices are affordable for everyone. 
buy it now
Lorenzo Vaccaro: Italian Inspiration
Our Story-Our Believes
A watch that surely stands out in the crowd with amazing Italian Design
Quality:  Japanese Movement , Stainless Steel and genuine full grain leather
Experience: The experience of owning an enduring quality timepiece that van be part of yours life's journey. You do not need to spend several thousand euros to have the right watch for all occasions; dressing up, going casual or travelling the world.
Virtue: The virtue of living with purpose and appreciation of simple beauty. Lorenzo Vaccaro holds the highest standards for all of our timepieces and the merit of durable quality. 
Italian Design and Japanese Movement
Inspired from the Beauty of Italy we bring to you the best quality and fashionable Timepieces.
Our watches have inside the Japanese Miyota movement
Our Timepieces have an affordable price because we cut off extra costs. 
Affortable Luxury
We sell luxury watches directly to you by cutting the middleman and eliminate manufacturer's markup
Top Quality materials
We use top quality materials such as Italian Grain Leather, Japanese Movement, Sapphire Stainless Steel etc.
Our attention to the smallest details gives life to our watches! The watch straps are made one by one by our masters and are genuine Italian leather.
Having any other questions?
Please contact info@lorenzovaccaro.com and we will be more than happy to help you with anything!